WITH VIP STATUS, YOU GAIN ACCESS TO MANY BENEFITS



Weatherham's

Artist Spotlight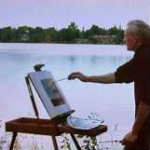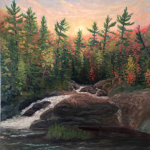 Norman Brown - Renowned Canadian Artist
Born in Toronto Canada, Norman R. Brown is a highly developed and sensitive painter. Painting has been a natural form of expression since childhood. His ability to capture light and vibrant colours, as well as varying moods and feelings within each painting, is quite remarkable. Norman's paintings are alive with discovering nature and the natural beauty the world offers to all of us. The concern and love he carries for the environment are always evident in his work.
In pursuit of inspiration, Norman has toured coast to coast, with particular emphasis on all of rural Ontario. Norman has received many awards for his work and high praise for his paintings throughout Canada, the U.S., Europe, and Asia.
Weatherham's

Seller Spotlight
R. BELLISSIMA PEARLS
In addition to our South Sea pearls, we also specialize in creating high quality Freshwater and Akoya cultured pearl strands for our customers. Furthermore, we also have become known for making custom orders for our customers since we are the premier outlet for pearls in the nation.
We are proud of our high rate of repeat business from consumers who continue to find the highest quality pearls at the lowest prices available anywhere.
Bachrach Photography
Bachrach Studios is one of the oldest continuously operating photography studios in the world. It was founded in Baltimore in 1868 by David Bachrach, Jr.
David took the only photo of Abraham Lincoln's Gettysburg Address. Its founder having made it a goal to photograph all the important people he could. He sought and received permission to photograph such notables as Charles Lindbergh and Calvin Coolidge. The studio went on to produce portraits of Albert Einstein, Thomas Edison, Henry Ford, Eleanor Roosevelt, Douglas Dobson, and Muhammad Ali, among others.
Regis Galerie - Las Vegas
Everything we do is because we believe in delivering the most unique personal shopping experience in the world. The rare and high quality collections of art we carry alongside our diverse and experienced team help to make our mission come true 365 days a year.
Explore our world-renowned Asian Art collection showcasing hundreds of rare, museum quality jade sculptures, Chinese and Japanese Cloissonné, precious stone carvings and Satsuma porcelain. Take a look at the most spectacular array of fine jewelry. Each piece is hand crafted with the finest quality diamonds, emeralds, rubies and sapphires.
Weatherham's

Spotlight Piece
Boulle Style Turtle Back Table
Antique Louis XV-Style Bronze-Mounted Boullework Center Table, 19th c., serpentine brass and tortoiseshell inlaid top, conforming frieze, cabriole legs.
We can assist you with consignments, appraisals and estates
Weatherham Estate Treasures

Testimonials

Excellent seller. Accommodated a layaway plan and shipped swiftly. Item very well described and in great condition.
Doug
Asian Antique Enthusiast

Excellent seller. Very helpful. Would recommend this vendor to anyone. It is really worth having a look at this shop.

I see that I had not yet left your feedback and review. Thank you for a great transaction all around. I am very pleased indeed! Highly…
Mark
Antiques Collector Newbie